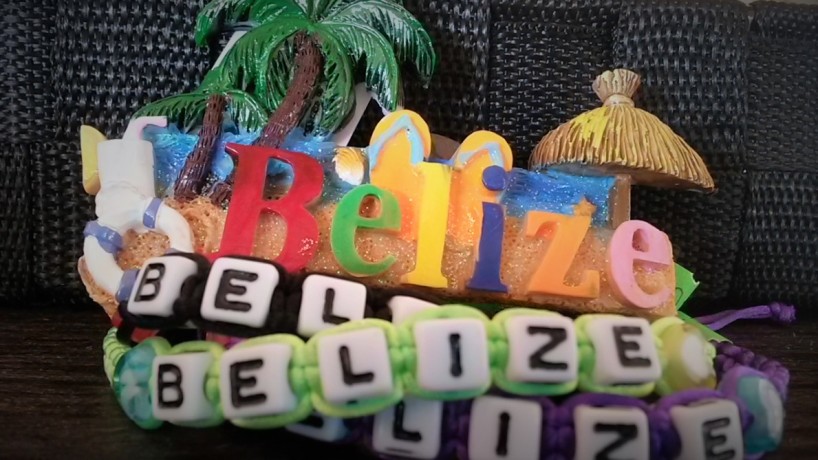 25 Jul

Christmas in Belize

Dear Summer,

It was great while it lasted.  Now it's the time to get ready for winter and I am sure, that it's going to start getting a little too cold for our liking.  Its avian migration season and guess where they are coming to? BELIZE is the place to be this winter!  Wouldn't you want to know why?
With one too many reasons to come to Belize this winter, here are some reasons for you:
Our Climate
November to December weather in Belize is close to perfection.   Our consistent year round temperatures are between 84° F (29°C), with a yearly average of about and annual humidity staying around the 85%.  During these months, we experience the coolest weather with average of 81°F (27°C) and evenings going as low as 73°F (23°C).  So what does this mean?  Simply that it is warm enough to enjoy swimming and exploring our ancient Maya Temples, canoeing along the rivers, or hiking our unexplored jungles with ease while still keeping cool and our evenings are pleasantly refreshing.  Meaning that it's warm enough to enjoy swimming, exploring Maya temples, hiking, canoeing and other daytime activities without breaking into a sweat, and the evenings are delightfully pleasant!
Our backyard
Instead of taking easy with a hot cup of cocoa in one hand and the remote on the other hand, in your warm bedroom back at home, you could be in Belize, exploring unspoiled destinations in our backyard.  We have plenty of day tours and activities to offer.  Whether you are diving, snorkelling or swimming in the turquoise waters of our Caribbean sea, rappelling, hiking, or climbing in our Protected rainforest and national parks, or visiting our ancient archeologically sites, or simply taking it easy, birdwing, fishing and even relaxing on a hammock with a backdrop in the jungle or the beach, Belize will definately meet your expectations and surpass them.
It's revitalizing
The jewel is a melting pot of cultures, and home to some of the friendliest, warmest and most helpful people in the world.  If you don't believe me, just ask anyone who has been here.  Been surrounded by genuine smiles has a contagious effect on everyone and even if you are having a gloomy day, our hospitality will put a smile on your face.  Our country offers all the ingredients for a great vacation.  Coming to Belize will surely uplift your spirits!  Come give it a try!!!
Let's Celebrate
And the winner for the longest party in the world is "BELIZE" September 21, every year marks the beginning of the celebration season, We celebrate our independence day!   Our streets are colourfully decorated and each district hosts a grand parade, it's a great party the festivities commence on the eve of independence in every city, town and village, everyone is in party mood as the streets are filled with streamers, marching bands and floats from different establishments throwing giveaways for all the spectators on the street sides.
In October we celebrate Columbus day this is normally a smaller celebration.   And of course what is October without a trick or treat for our kids and enjoy all the Halloween Sweets?
During the month of November, Garifuna Settlement Day on November 19, is observed, and the unofficial but still widely observed Thanksgiving towards the end of the month.
The best day we look forward to:  the time of giving, sharing and love, a time when all families from all around, all cultures become one to celebrate Christmas, Hanukah, and other very traditional holidays observed with the different cultures.   In Belize, we have it all and we become ONE.   We keep the festivities alive, from North, South, East, and West and along the coast lines of Belize.   We sure know how to keep you smiling with your memories of your visits for the rest of the year.
Enjoy the food
Belize is known for its warm welcoming people, and then you fall in love with a melting pot of cultures, our diversity in culinary arts is one of a kind.  Our foodie culture is increasing rapidly and our chefs give it all their best, and prepare the best dishes with all their love.
Enjoy a Lobster, Fish, Shrimp or Conch Ceviche, or mix it all to make a Frutti de Mare Ceviche, trust me, it's delicious!  Our fields, produce the richest, finest, purest vegetable and fruits.  It is certain that WE love to eat and while here you should also have some Rice and Beans, with Stewed Chicken, Relleno or Escabeche.  If you are a little bold, try our Lion Fish, which has rapidly become a delicious treat.  So, in addition to getting immersed into our culture, playing in our back yard, parting with us, you also get to have a fresh healthy meal prepared your for you!
Still need more reasons?
Well, if you are looking for an exotic vacation, have the perfect weather, enjoy getting involved and knowing people, then come…. We are waiting for you!
Be a local. Be a foodie expert. Be curious. Be BELIZE We know you won't want to leave!  Many people have made Belize an Annual Holiday destination, and we know you will too