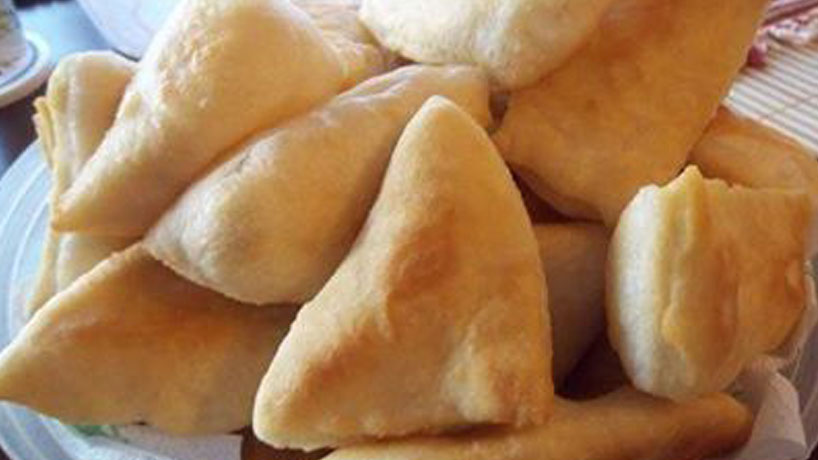 09 Aug

Belizean Fry Jacks Recipe

Ingredients
2 cups flour
2 teaspoons baking powder
4 ounces milk
4 cups cooking oil

Method
1. Place flour, baking powder in a bowl. Add milk slowly to form dough.
2. Cut dough into 6 medium size balls. Use a rolling pin to roll each ball into flat circle. Cut each piece in two then cut slits into each piece.
3. Fry in deep oil until golden brown. Repeat on opposite side

There you go! You got yourself some Fry Jacks. You can add honey, jam, butter or pair them with some refried beans, eggs or anything else your heart desires.