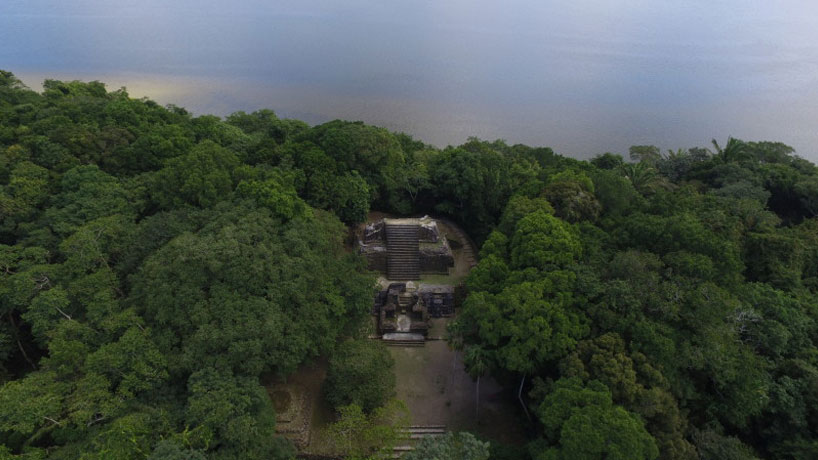 09 Aug

5 Reasons to visit Lamanai

The mystical temples of Lamanai are a must see, must do adventure while visiting Belize. Located in the Orange Walk District, along the New River Banks, Lamanai is today considered one of the longest continuously occupied site in Mesoamerica. It was a large trading area as it has close proximity to Guatemala on the west and Mexico to the north.
THE MASK TEMPLE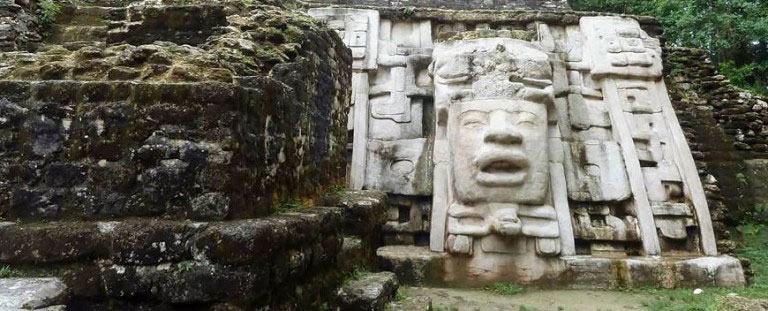 Besides the Mayan artifact's which are displayed at the onsite museum, you will also find some of the oldest ruins in Belize. The Mask Temple is one a popular background for capturing images.
BALL COURT & STELLA NO. 9

The ball court at Lamanai is famous because it has one of the largest ball court markers but the smallest playing area. To the east of the ball court, Stella No. 9 was found, the only monument found in its original place. This Stella depicts the reign of Lord Smoking Shell, the end of the Tun year. The remains of five children were found age ranging from new born to 8 years old. Do you believe these were his children?
THE JAGUAR TEMPLE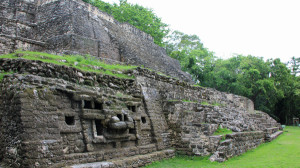 Rising up to 65ft and comprising of nine tiers, this temple got its name because of the Jaguar decoration.
THE HIGH TEMPLE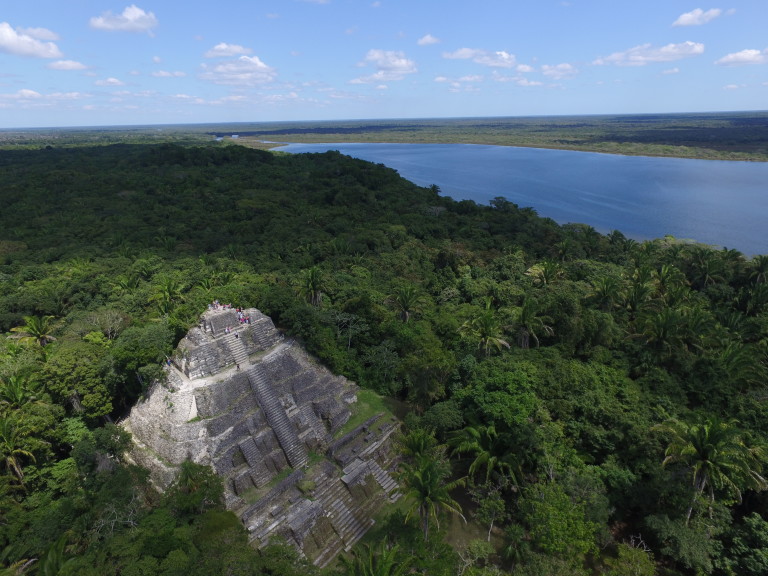 With an approximate average height of about 33 meters (107'), El Castillo (High Temple) is known to be one of the largest PRE-CLASSIC structures in our country. Would you like to climb? All you need is a great spirit and some really good hiking shoes.
SUGAR MILL

Dating back to 1860 – 1875, this British Sugar Mill is only visited upon request. Most people don't visit this site as it is a 12 minute briskly walk from the magnificent site. The boiler, boiling house and evaporation tank amongst others are a few of the remaining elements of this part of history.
These are the top 5 reasons why you should come. So what are you waiting for? Call us at 011501-671-2946 or email us at info@ayinha.com . We look forward to hearing from you!!!!